PING! "AWWWwwwwww…", the crowd rumbles. Depending on which side took the shot, the arena is either flooded with relief or tearing their hair out at a missed opportunity.
Is your team cursed? Do they dance with Lady Luck? Are you suspicious that the nets are ever-so-slightly smaller in some arenas? I have no idea, but luckily the NHL tracks posts and crossbars as missed shots in their play by play pages. As usual, there is some grumbling about the accuracy of their numbers, but for our purposes we'll take them at face value. The graphs below measure the ratio of goal posts and crossbars hit to shots on goal – that is, shots that hit the net. This is a rough measurement of which NHL teams hit the post or crossbar most often.
Offensive posts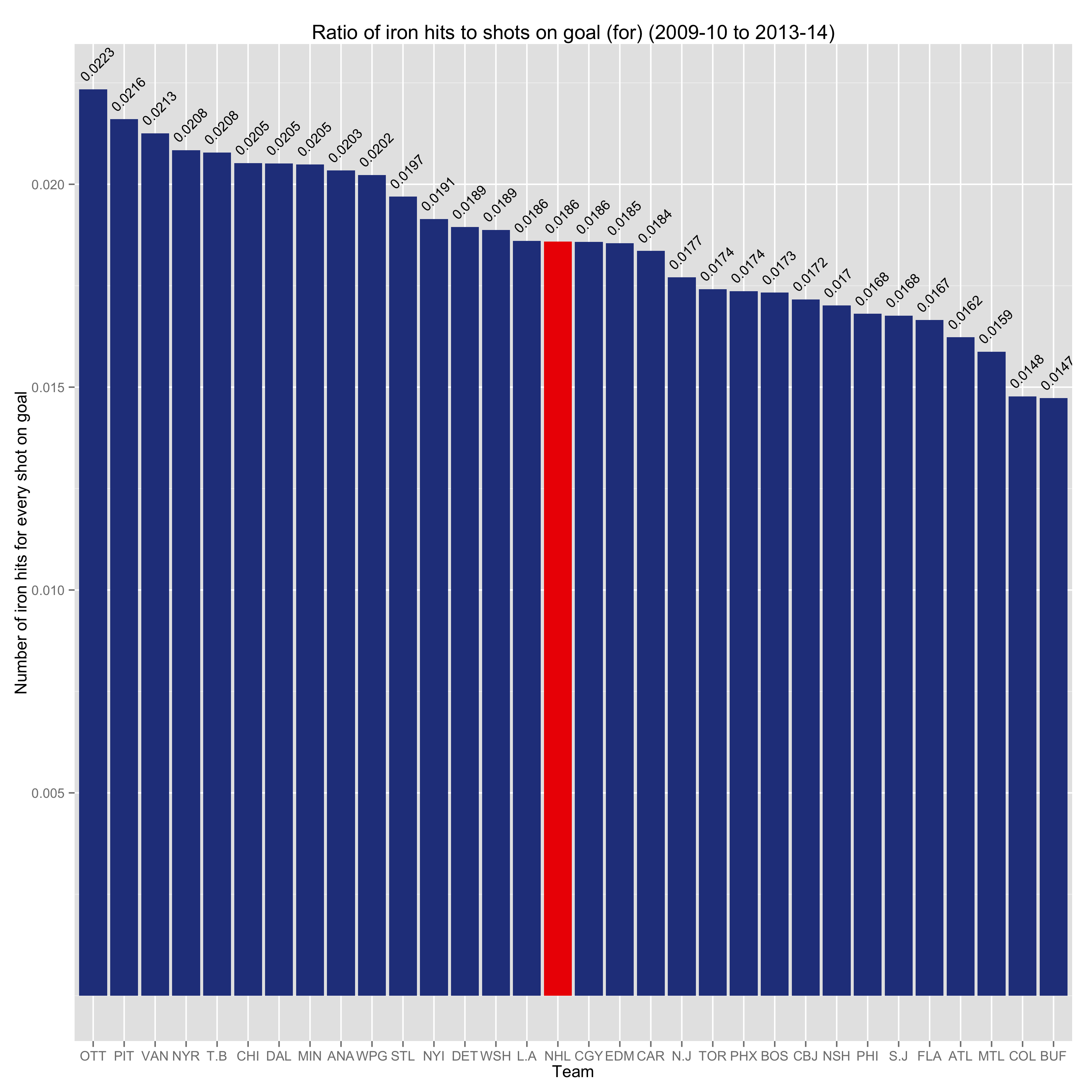 Over the last five full seasons, the Sabres and the Avalanche were relatively lucky, respectively hitting iron just 14.7 and 14.8 times for every 1000 shots on goal. The Senators fared the worst in the league with 22.3 bouncing away from the net. The league ratio (highlighted in red) was 18.6 post/crossbar hits per thousand shots.
Below we have each season individually.
The worst ratios come from the lockout season, which could be a result of sample size from a shortened season. In 2012-2013, there were 19.7 shots off the iron for every 1000 on goal; the Canucks managed to ring a whopping 31.1 per 1000. Conversely, the 2009-2010 Sabres escaped with just 10.2 for every 1000.
Defensive posts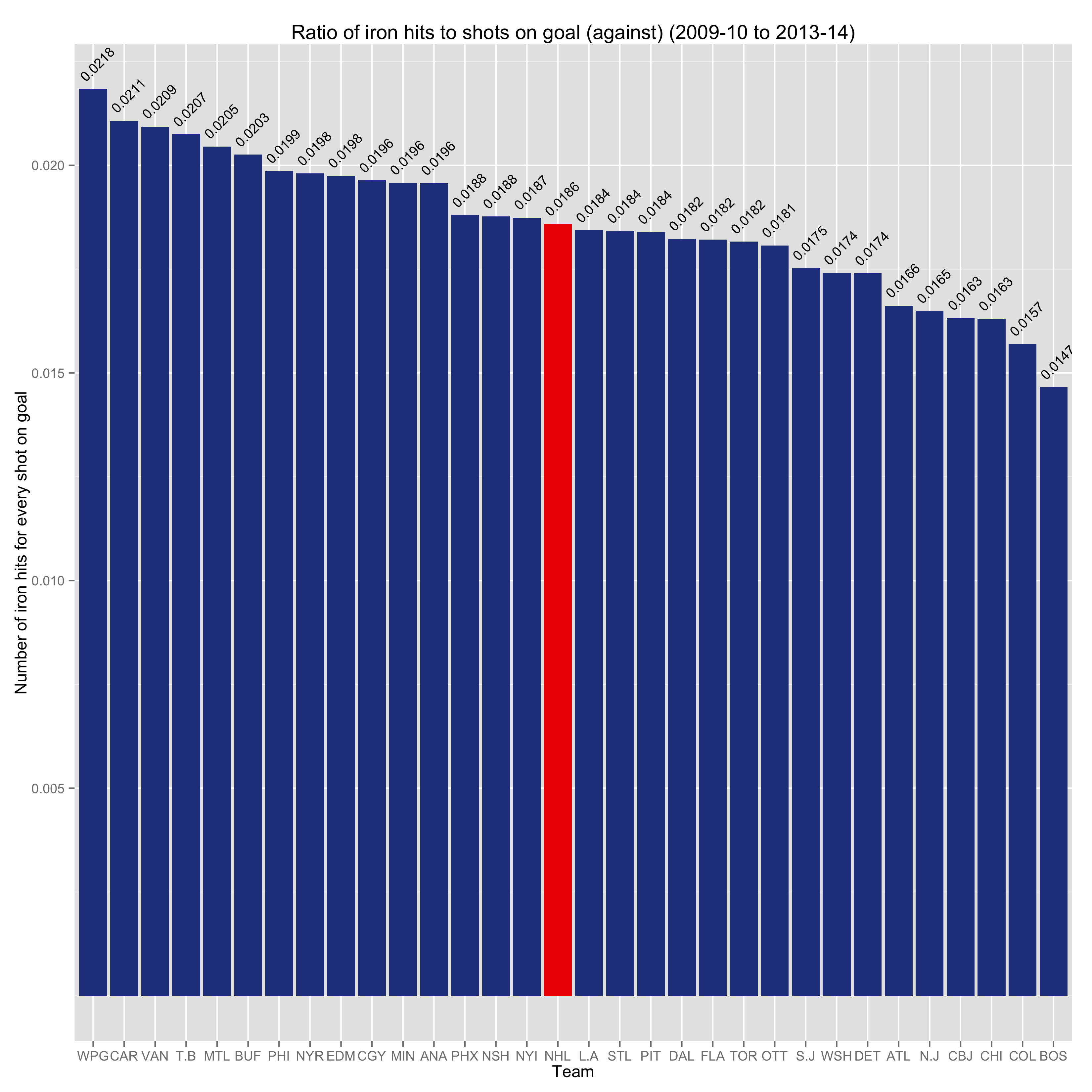 As before, the league saw 18.6 posts or crossbars for every 1000 shots. The Bruins got the least help from their nets, which rang only 14.7 times per 1000 shots, while the Jets (with their somewhat truncated sample) heard 21.8 per 1000.
Again, each season presented individually:
The lockout season once more gives us the highest number: the 2012-2013 Winnipeg Jets saw 26.7 shots hit iron for every 1000 that hit the net. The 2012-2013 Penguins got no help from their nets, seeing a paltry 8.6 posts or crossbars for every 1000 shots.
Notes
It's possible that measuring defensive goalposts has different interpretations from offensive goalposts. When we look at offensive statistics, players are facing different goaltenders and teams regularly, whereas defensive statistics are more or less the same goalies. It could be that certain goalies are more likely to catch pucks that would normally hit iron, or that they (or their defensemen) force players to miss the net entirely because of their positioning. Whether this has a measurable outcome on a game is anyone's guess. If the numbers are accurate and hitting iron turns out to be mostly luck, then some teams face a swing of a dozen or more goals each year, balancing their fates on a half-inch bounce in the right direction. Hey, sometimes that's all you need.